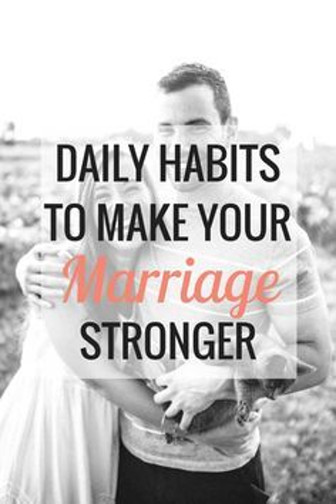 Free Email Marriage Tips
Get my daily marriage tips by email free for 30 days!
It's not easy keeping your marriage relationship strong, healthy, and satisfying. You get so busy in the hectic routine of your daily life that you forget one of the most important things in your life – being married.
Let me be your virtual marriage coach for the next 30 days. It's very simple. Get my new and free daily marriage tips in your email box first thing in the morning. Each day I send you an idea or thought that you can put into practice that day. It's simple and easy and it's free for the next 30 days! All you have to do is sign up below.
Don't delay. Subscribe today and give your marriage a fresh start. And if you like these tips, please tell your friends about this wonderful opportunity.
Give Your Marriage a Fresh Start
Take the Fresh Start online marriage course and watch your relationship flourish.
Latest Articles
Expert advice and in-depth features for a strong, healthy marriage relationship
Tools for a Great Marriage
Having equipped engaged and married couples for more than 40 years, I have written two books containing marital tools that can help any couple build a satisfying and lasting relationship. Couples enter marriage with their own bag of tools, but are frustrated by their attempts at fixing things. They either have the wrong tools or do not use the tools properly. Having the right tools in your marital tool bag can help you build and sustain a great marriage.